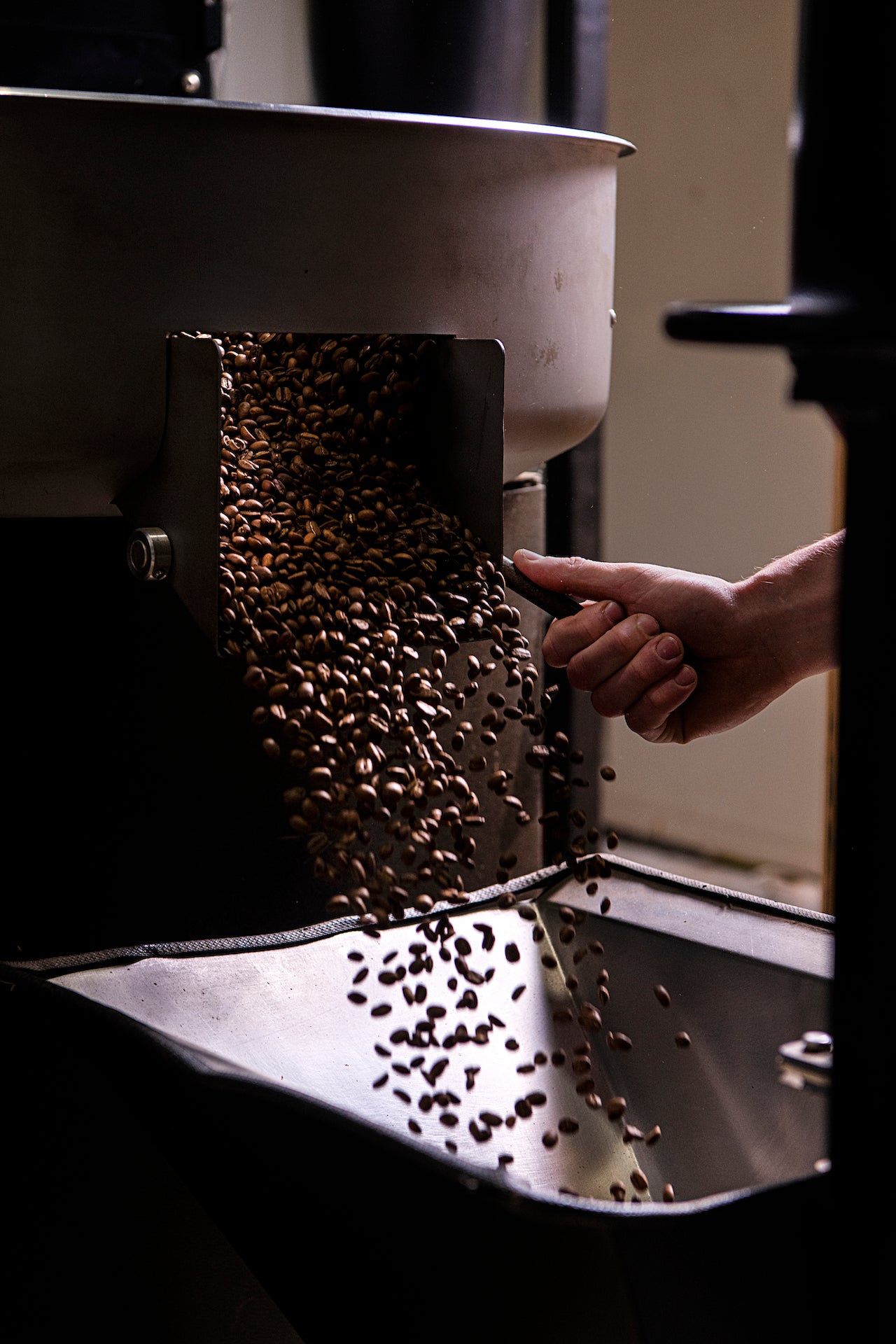 The Roastery
Where we started
Kindred Coffee was first born in 2019 with a clear mission — Brew Good. Do Good. To us, this simple motto captures our love of finding, roasting and sharing tasty coffee as responsibly and ethically as possible.

We (Kindred co-founders Alex and David) have worked in and around specialty coffee for a combined 35+ years. During this time, we've been wholeheartedly dedicated to forging strong relationships with people who share our love and respect for coffee. From suppliers, brokers and farmers to professional baristas and home-brewing enthusiasts, these relationships drive our passion.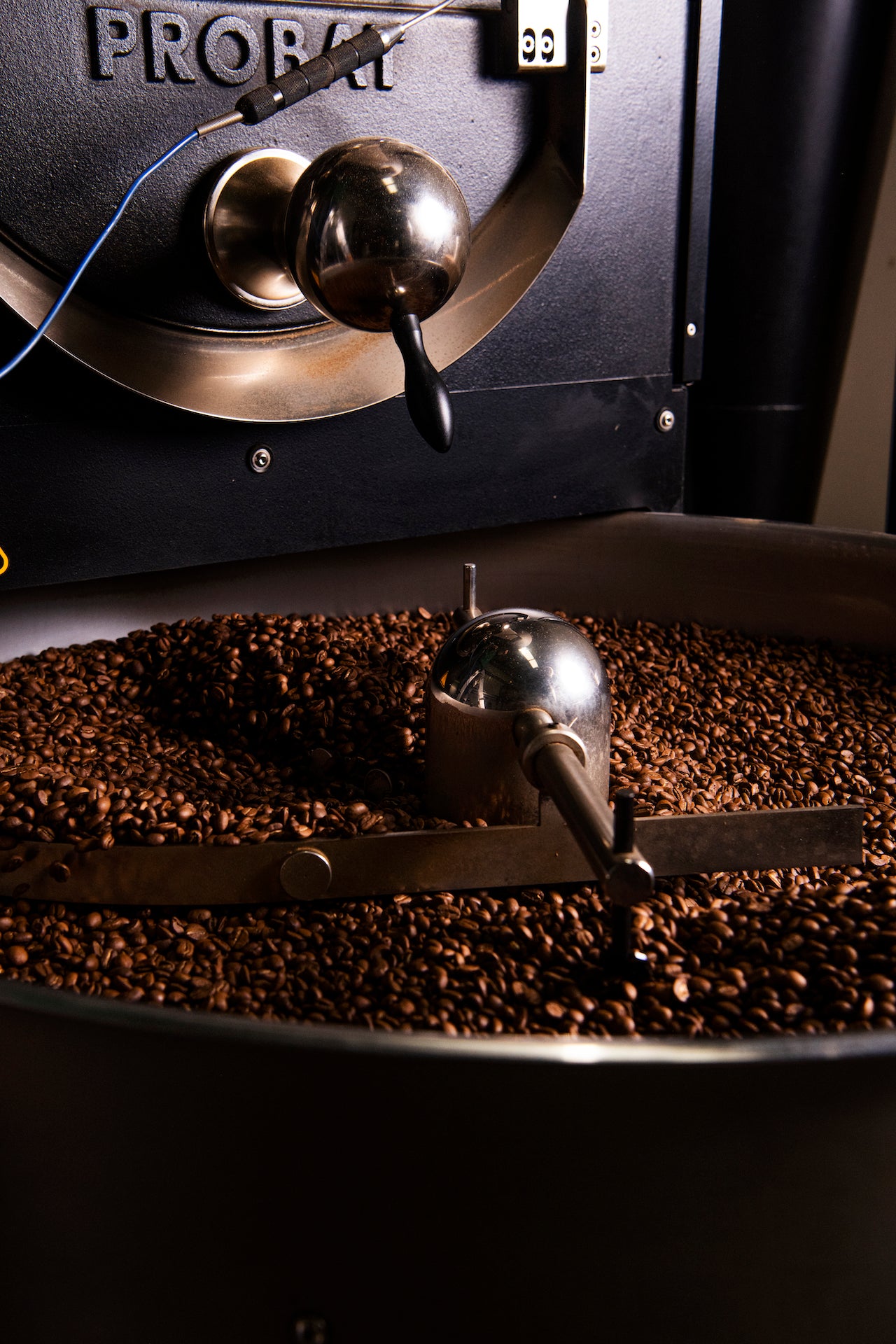 The Roastery
Where are we now?
When we firsted began our journey into the world of coffee roasting, we were nomad roasters, renting shared spaces and dedicating all the time we could to sourcing exciting new green coffee.
Today, we have our own established roastery with two Probat roasters, a P5 and P12, as well as a Kaffelogic for sample and competition coffees. Here we can store green roast, pack and dispatch coffee all within the day of roasting — which means the freshest coffee possible, direct to you.
The Roastery
Our Coffee
Building long-term relationships with our green bean merchants and the farms has been key to sourcing the best coffee directly. It helps us get access to small farms pushing the boundaries with experimental processes such as carbonic maceration, anaerobic, and extended fermentations. These techniques all create unique expressions of flavour that deserve to be championed — just like the farmers who grow them.
These relationships are vital to maintaining the quality of our year-round roasts, where consistency is key. Each of our roasts are tracked and logged, ensuring that the coffee you receive is high quality every time.